Porcelain Veneers in Whitby Ontario
Having a perfect smile does not always mean having extensive cosmetic treatments. If you are sick and tired of discoloration, crooked teeth, chips or gaps ruining your smile's full potential, a simple solution can be found. Porcelain veneers, for example, are thin porcelain shells that can be attached to your teeth over stains, cracks, or other problems. The are not only great for unsightly surface stains, but they can be used to get rid of gaps, fix minor chips, to improve the appearance of oddly shaped teeth and to balance and improve your smile's appearance.
Porcelain veneers also have the added bonus that they can replace damaged surfaces or worn down enamel. They offer amazing cosmetic and restorative benefits for your teeth, being relatively inexpensive and easy to place in one or two appointments.
The first step is to prepare the tooth which will be covered. We will have to remove some of the tooth's surface enamel to allow the adhesive and veneers to be placed on the tooth. Impressions are then made, and the custom porcelain shells are made in the lab. While your veneers are being made, temporary replacements will be used to cover your teeth. Once the veneers are ready, the sealants are removed and the shells are put in place. The finished product will provide strength, durability, and a fantastic natural look.
The porcelain material is tough and natural looking, made to the specific shade of your teeth.They are stain-resistant, which will ensure that with good care your teeth will remain whiter for longer. To ensure they last you for years, make sure to brush, floss, and take care of your teeth.
If you would like to know more about porcelain veneers, we would love to answer all of your questions. Contact us to book an appointment in Whitby, Ontario, or ask any questions you might have!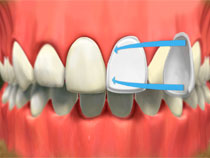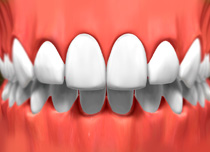 Last Updated On
2021-10-16