Invisalign Invisible Braces in Whitby Ontario
When most people think of braces they think of the very visible traditional braces usually bonded to teeth. These will certainly help fix misalignment, but most people also do not like the idea of permanent braces and all of their limitations. Braces are not removed on a daily basis, and they make things like eating, brushing, flossing, and speaking a little harder. Many people would rather avoid corrective treatments, but Invisalign Invisible Braces are the perfect solution. They are made of modern, transparent plastics that fit snugly over your teeth.
Dr. Pesin, at Gallery Dental in Whitby, can provide Invisalign Invisible Braces, one of the most popular corrective tools in modern dentistry. They will give you a straighter, beautiful smile without metal braces or wires over the course of 1-2 years, depending on your case. Invisalign uses innovative clear aligners to gently push your teeth into optimal alignment. The are very hard to notice as they are made of clear plastic, so that very few people will ever be able to tell. You'll be entirely confident about smiling in social and professional situations. Invisalign aligners are removable so you can clean them and your teeth with ease.
 
As the aligners place gentle pressure on your teeth to correct their alignment, you will need to wear them most of the time, at least 23 hours out of the day. Depending on your particular needs, you will need to wear a series of aligners every few months but treatment can last anywhere from as little as 3 months to as long as 2 years.
Contact us, visit or book a consultation at Gallery Dental with Dr. Daniel Pesin in Whitby, Ontario. We can determine just what is needed to give you that perfect smile, and we'll be happy to answer all of your questions about Invisalign.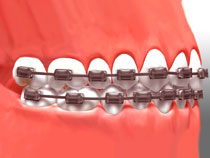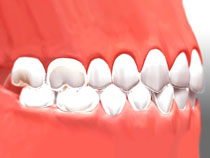 Last Updated On
2021-10-16