Dental Implants in Whitby, Ontario - Tooth Replacement in Whitby, Ontario
Dr. Daniel Pesin at Gallery Dental can restore dental implants, for cases in which a tooth needs to be extracted and replaced due to decay or injury as well as cases in which implants need to be replaced. Teeth can be replaced by attaching an artificial teeth to an implant that is anchored into the jawbone below the gum line. If needed, we can replace older implants with modern titanium anchors.
A tooth replacement is usually a great option when the roots of a tooth are damaged or decayed too far, or the tooth itself is too damaged to be filled or crowned. In this type of cosmetic and restorative procedures an tooth extraction might be needed followed by an implant to fill the gap left by the tooth. An implant, when used as a restoration, provides the remaining teeth structure and a renewed chewing surface. They can last a very long time if they are given the right care. While only the dentist will be able to remove it for thorough cleaning and maintenance, this should not be necessary if you take good care of the new artificial too.
The artificial tooth can be made for you and implanted over the course of a few appointments. We will initially determine if this is the best procedure for your needs, making sure that your jaw is strong enough to support the implant. Once implanted and given time to heal, the implant itself will encourage growth in the bone and surrounding gum tissue.
Your dental implants will lend your bite a great deal of stability and they should have a long life. The artificial tooth is usually a custom-made crown which is screwed onto the anchor. The dental crown will also have a great natural look, matching the colour of your own teeth.
Book your appointment at Gallery Dental with Dr. Daniel Pesin in Whitby, Ontario, today.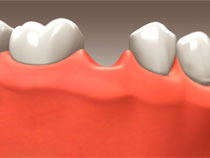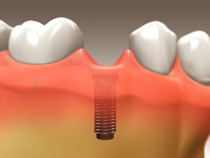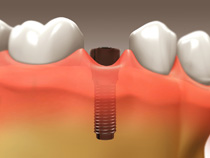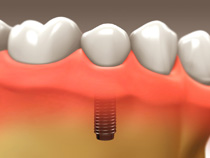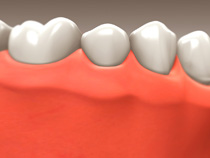 Last Updated On
2021-10-16