Dental Crowns in Whitby, Ontario
Dental crowns are a common type of dental restoration which is cemented into place over heavily damaged teeth. A crown fully covers that portion of a tooth needing repair which lies at and above the gum line. In comparison, bonded fillings or porcelain inlays/onlays are dental restorations that are only used to fill in or cover just a portion of a tooth, like a chip or a crack. Since dental crowns encase the entire visible area of the tooth, the dental crown, or cap as it is sometimes called, in effect becomes the tooth's new outer surface. This provides you a new and durable chewing surface the increases the stability of your teeth. We are able to make the crown out of modern materials like porcelain which will match the natural shade of your teeth. Depending on the damage or decay on the tooth, we may also need to do other restorative work like root canal therapy.
Dental crowns

are used to rebuild broken or decayed teeth, and in doing so it also strengthens teeth, and they certainly enhance the cosmetic appearance of your teeth and smile. Older materials like metal composites were once used, but the modern materials now common in dentistry allow for a very natural-looking finish. Crowns can be made out of porcelain and ceramic, gold alloy, or a combination of both. Dental crowns are often referred to as "dental caps", and can be used in several restorative and cosmetic procedures. Once placed onto your teeth, it should last you a very long time with proper care and regular visits for checkups.
If you have a tooth with advanced decay or severe damage from injury or an accident, contact or email Dr. Daniel Pesin at Gallery Dental Centre, in Whitby, at

info@gallerydentalcentre.ca

to schedule your consultation today. We can help you find the right treatment to get you a radiant smile.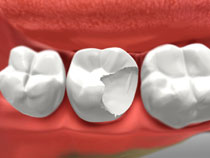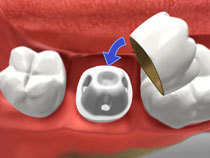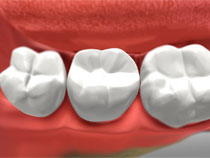 Last Updated On
2021-10-16