Tooth Extraction in Whitby, Ontario
Most cosmetic and general problems can be fixed by modern dentistry, but sometimes a tooth just needs to be extracted. Sometimes a tooth's roots are damaged beyond repair or a severe injury has made it necessary. In this and other cases the tooth may need to be extracted. Dr. Daniel Pesin at Gallery Dental can provide painless tooth extractions, should it be an emergency or an advanced problem that calls for a tooth extraction.
Depending on your case, we may also need to extract a tooth in preparation for a restorative dentistry or cosmetic dentistry procedure like a dental implant and replacement tooth. It may also be necessary in procedures that involve things like dentures or dental implants, where some work might need to be done on the teeth around the one that needs to be extracted. We also need to examine and ensure the health of your gums.
Wisdom teeth are often extracted, given that they can create many problems. If there is not enough room in your mouth and jaw, they could push your other teeth out of alignment. They can also create problems because they tend to grow at different angles, sometimes remaining below the gumline altogether and eventually becoming infected. Wisdom teeth are the last molars to come in, often in your twenties. They usually grow in different ways for many individuals, so it is important to have detailed scans below the gums. It is possible that you may not need to have any of them extracted, or that only some of the four last molars need extraction.
Wisdom teeth can create problems that are not to be neglected, so you should make sure to visit your dentist for a consultation if you have not had your removed or at least examined. With modern scanning tools like digital X Ray scanning, Dr. Pesin will be able to determine the best course of action for your oral health.
Book your appointment with Dr. Daniel Pesin at Gallery Dental in Whitby today!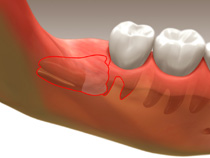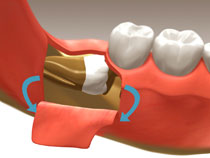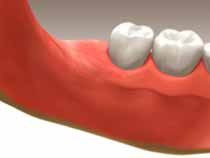 Last Updated On
2021-10-16